Power Berries
1. Use your hammer on the chicken statue at the crossroads.
You can get this right at the start of the game. Just equip the hammer, face the chicken statue, and smash it.
2. & 3. Dig up your farm with the hoe until it's uncovered.
It's just random, so use the rest of your stamina at the end of each day on digging up the ground at the farm.
4. Chop tree stumps in the Back Hills.
Go north at the crossroads to get into the Back Hills and break up the tree stumps with your axe until it appears.
5. Catch a fish at the fishing pond and throw it back in.
Get the fishing rod from the fisherman at the tent in the Back Hills (north at the crossroads) and fish on the bench at the pond to the right. Make sure to throw the fish back in at the bottom of the pond.
6. Plant a Snow Flower Seed on the summit during the 1st of Winter.
During the Flower Festival on the 23rd of Spring the Peddler will be selling the Snow Flower Seed for 2,000 G at the Town Square.
7. Trade a Chicken to the Peddler during Fall of the 1st year.
The white-haired peddler will visit your farm during the Fall and make the offer, so make sure you have at least 1 chicken by then.
8. During the Harvest Festival (Fall 12), bring a Moon Flower or Fish to the Town Square.
The Moon Flower grows in the Back Hills (north of crossroads) during Fall 10-12 on the summit. The fish can be caught in the pond by the Fisherman's tent (talk to him during the day to get the fishing rod).
9. Win the Egg Hunt Festival (Fall 20) twice (once if you're lucky).
At the Town Square, the Mayor will show an egg. If you're the first to bring back the most eggs to him you win. If you fail you can always load your save and try again. The reward will either be a charm that prevents natural disasters or the power berry.
10. In a hole under a tree stump at the Harvest Goddess pond.
After you wake up to an earthquake, the rock blocking the Harvest Goddess pond will be gone. Head to the Back Hills (the area to the north at the crossroads), to the pond in the bottom left of the area, and chop away the tree stumps until the hole appears. Drop down and it'll be right there.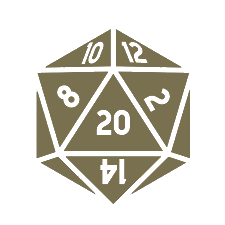 This website exists thanks to the contribution of patrons on Patreon. If you find these tools helpful, please consider supporting this site. Even just disabling your adblocker will help (it's only text and plain image ads I promise). Becoming a patron will upgrade your account to premium, giving you no ads and more features.