No Prep Module: The Bandit Brokers for D&D or RPGs
This adventure can be can be easily customized to a party of any size or level, or run as a level 3 adventure for 5 players. It can work as a small side adventure in an existing campaign, as a standalone one-shot, or the start of a new adventure. Use the links to the tools in their relevant section to customize the adventure to your party.
Background
The Cult of the Glittering Thieves secretly hires the PCs to guard a caravan transporting stolen goods. They operate outside the kingdom, transporting goods to fence in other cities to avoid being caught. To everyone else, they're a legitimate merchant caravan that buys and sells goods, but to a select few they're notorious bandits, hiding their elicit activities under the guise of random misfortune.
The PCs arrive at the hamlet looking for info related to their backstory. Start with a week of downtime allowing the PCs to RP and follow up leads or get up to mischief. At the end of the downtime, incorporate one of the hooks below, having the cult follow-up with the PCs to hire them to guard a caravan that's going in the same direction. Keep the identity of the cult and the nature of the goods a secret.
You follow the trail as it passes by a town, before the trail ends at a sealed burial mound. Windswept piles of snow and branches clump between small swatches of grass-covered fur poking through the thin, dry topsoil. The nearby hamlet of Mosscraig sits in the shadow of a large ruined castle, it's surrounded by simple wood and earth walls with mostly Tabaxi and Tiefling residents.
Mosscraig sits in the shadow of a large ruined castle, known for its flowers and its colorful dyes. The hamlet is surrounded by simple wood and earth walls, with mostly Tabaxi and Tiefling residents.
Adventure Hooks
During a magical performance by a gnome mage something goes wrong. A simple trick summons a beast from another dimension and it attacks the audience and PCs. After a long battle the PCs must decide what to do with the gnome. Is he the one responsible for all that pain or is there more going on than meets the eye?
A witch's curse is causing a farmer's crops and livestock to die.
Cult of the Glittering Thieves contacts the party and asks for their help.
If you need an NPC to act as a questgiver for your hook, you can use this one (or generate your own):
Glim Offund, Male Gnome
Description: This man likes to wear blue tank tops with green pants. He is muscular with a powerful set of arms. With bright black hair and a scraggly beard. His eyes, though not visible through his cowl, are gray.
Personality: He thrives on attention. He does whatever is in his power to gain the attention of whomever he deems a fit date. The war was a terrible time for him, and Glim does not often speak of it. When he does, he does so with a strained expression and tears in his eyes.
History: He served in the navy to pay for his family's outstanding loans. He has had some formal poetry training, and achieved minor success. He guards a vault combo very seriously as well as the key needed to open it.
Motivation:Balancing his hectic life and new Mayor responsibilities is difficult; and he wants nothing more than to rejoin the army
Voice: Speaks through clenched teeth
Journey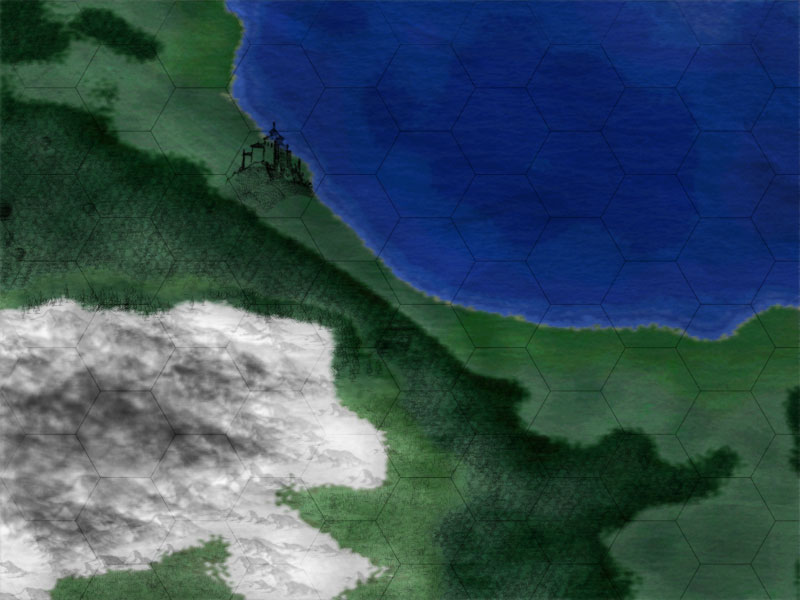 Type: Air Monstrosity
Noises: Bang or slam
Air: Clear and damp
Odors: Urine
Navigation DC 15, Foraging DC 10 (1d6 lbs food, 1d6 gallons water). The temperature is 1°C (34°F) at day 5°C (41°F) at night. The weather is conjuration Storm. Everything is heavily obscured, tracks and flames are smothered. The party encounters 2 random creatures from a random environment or plane of existence with heavy wind. Disadvantage on sight/hearing checks, and ranged weapon attack rolls. Extinguishes open flames, disperses fog, and makes flight impossible. On the journey they see the landscape teleports to random locations on the planet throughout the year.
Room Contents
You can also generate different descriptions using the Description Generator
Conclusion
If the PCs turn on the caravan, then the goods will need to be returned to owners. It takes just as long to travel back to town (and requires the same food and water), but the townfolk will be grateful for the return and reward the PCs with 5 Potions of Healing. If the PCs turn on the soldiers, the caravan will make it to the destination and the PCs will be paid their cut of the profits, which is around 200 gp.
If the Cult of Glittering Thieves is betrayed, they won't so easily forgive and forget and will seek their revenge on the PCs. This could lead to a recurring villain in future adventures, or sneaky assassins in the night.
Need more help with your campaign? Check out all the other tools, generators, and articles: kassoon.com/dnd/
This website exists thanks to the contribution of patrons on Patreon. If you find these tools helpful, please consider supporting this site. Even just disabling your adblocker will help (it's only text and plain image ads I promise). Becoming a patron will upgrade your account to
premium
, giving you no ads and more features.
Shout outs: Stacey, Suzi Clive, Kerry Melton, Matt Hudson, Chris M, Lizette Marie, Sophia McDuffee, Insomic Panda, Laure Wouters, ItsWebby, Catherine Nelson, Cassandra Keyes, Simon Wegerstedt, Naomi B, Izzy, Robyn Smith, Bryant Bain, Trevor Atkinson, Lucy J, cgates, Darel Boyer, Rupert Borthwick, Michael Kraus, Ryan, Rhys Blythe, Anthony Lopez, Nick Soucy, Dustin Gatliff, Ellen Mitchell, Melanie Warga, Jeremiah Walker, Tim Hinkle, D. G. Speirs (The Tao of Maud), Randall Welker, Shyler Lance, Bryan Sheairs, matteo carbini, Koto Sinclair, Max Hops, Kris Drummond, Sarah Holland, Joshua David Maddox, Standish Writes, Ray Bissonnette, Joe Farabaugh, Joe Dalby, Joline Tran, Matt Price, Yuki, ShortyMcgibble, Knot Sure, Alex Lavigne, mtnman1979@aol.com, Parker VanDerMeide, KFB_Patreon, BROisback, David Davidson, eric sun, Furbee Merchant, Jason Wenneman, Mike Kemmerer, Katherine Ekes Lewing, JPizzo3, Matthew payne, Jacob Plummer, Elijah porter, RiGarou, Rebecca Montelli, Gage Lahr, H, John Karels, wintersanctuary, Dylan Williams, Donovan Nordick, Snowy Snow, Jakasaras 4che, Nahellion, Vanessa, Robert D O'Dell, Scarlett, Chris Francis, Alexander Garcia, Dale Wyble, Serena Verden, Alexander Griffiths, SnipsGTI, Brian Sousa, bilbens baggo, Stuart, IbKelek, Galygious, Andrew Patton, Nicole Patten, Clementine Turner, ted valen, T. Alexander, Tim Mason, Darren Hilbring, Gannon Dubay, Thobek, George V Crain, Brian allbritton, Aaron Teupe, Moonstone, Matthew Newton, Celso R Garcia III, Felix Schmäche, Corwin Lum, John, Rob Garner, Matt Houghton, RRare, Rune Anjum, Brice Carpenter, Jordan Brazeal, Jake Lane, Adam Ruiz, Phillip P Torchia, Conor Quinn, Balanced Game Review, Jordan Fountain, Stefan Gottschalk's, Matthew Wood, Bartis Edmond Hawley-Wall, Christina Majchrzak, Zealot23, Nich Smith, Chris Mulvihill, Keaton Permenter, Shazear, Curran Vallejo, Leanna Orr, John Nazario, Gary, Topher Scott, Max Puplett
Their contribution stands as a beacon of hope for all adventurers!