Rosamund Devore
Character Name
Knight of the Order
Background
STRENGTH
+2
14
14
+
0
(Race)
DEXTERITY
+1
12
12
+
0
(Race)
CONSTITUTION
+2
15
13
+
2
(Race)
INTELLIGENCE
-1
8
8
+
0
(Race)
WISDOM
+0
10
10
+
0
(Race)
CHARISMA
+3
17
15
+
2
(Race)
Lvl 1-4:+2, 5-9:+3, 10-13:+4, 14-16:+5, 17-20:+6

Name
Bonus
Damage / Type
Roll
Longsword
+4
1d8+2 slashing
[-]
Roll
Javelin
+4
1d6+2 piercing
[-]

ATTACKS & SPELLS
(8 + Proficiency + Spellcast Mod)
9
DC
SPELLCASTING
Darkvision 60ft
Fey Ancestry: Advantage on saving throws against being charmed, and magic can't put you to sleep.
Skill Versatility: Proficiency in two skills.
Divine Sense: Action to sense location of any celestial, fiend, or undead within 60 ft not behind total cover. Also any place or object that has been consecrated or desecrated. Usable a number of times equal to 1 + your Charisma modifier per long rest.
Lay on Hands: Pool of health equal to paladin level x 5. Action touch a creature to transfer health from that pool to restore them. Alternatively expend 5 hit points from pool to cure one disease or poison. Unusable on undead or constructs.
FEATURES & TRAITS
Longsword
5 Javelins
Chainmail
Shield
Holy Symbol
Explorer's Pack
EQUIPMENT
Proficiencies: All armor, shields, simple/martial weapons
Languages: Common, Elvish, Draconic
PROFICIENCIES & LANGUAGES
No one could doubt by looking at my regal bearing that I am a cut above the unwashed masses.
PERSONALITY TRAITS
Aspiration. I seek to prove my self worthy of my god's favor by matching my actions against his or her teachings. (Any)
IDEALS
Should my discovery come to light, it could bring ruin to the world.
BONDS
I have a soft spot for orphans and wayward souls, leading me to show mercy even when it might not be warranted.
FLAWS
Her psionic talent manifested at a young age. Aiming to upstage a rival house, her parents had her trained. Her parents enrolled her in a Commoner school at a young age so that she could practice her psionic talents. She became a plane-shifter, and is stopping over on this plane for a brief visit.
DESCRIPTION & EXTRA INFO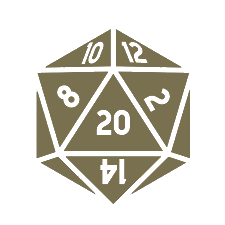 This website exists thanks to the contribution of patrons on Patreon. If you find these tools helpful, please consider supporting this site. Even just disabling your adblocker will help (it's only text and plain image ads I promise). Becoming a patron will upgrade your account to premium, giving you no ads and more features.