Shava Chance
Character Name
Chaotic Neutral
Alignment
STRENGTH
+3
16
15
+
1
(Race)
DEXTERITY
+0
10
10
+
0
(Race)
CONSTITUTION
+2
14
14
+
0
(Race)
INTELLIGENCE
-1
9
8
+
1
(Race)
WISDOM
+1
13
13
+
0
(Race)
CHARISMA
+2
14
12
+
2
(Race)
Lvl 1-4:+2, 5-9:+3, 10-13:+4, 14-16:+5, 17-20:+6

Name
Bonus
Damage / Type
Roll
Longsword
+5
1d8+3 slashing
[-]
Roll
Hand axe
+5
1d6+3 slashing
[-]

ATTACKS & SPELLS
(8 + Proficiency + Spellcast Mod)
9
DC
SPELLCASTING
Darkvision 60ft
Fey Ancestry: Advantage on saving throws against being charmed, and magic can't put you to sleep.
Skill Versatility: Proficiency in two skills.
Fighting Style (Protection): Reaction to grant disadvantage on attacks within 5ft against allies.
Second Wind: Bonus to regain d10+lvl 1/rest
FEATURES & TRAITS
Chain Mail
Longsword
Shield
2 Handaxes
Explorer's Pack
EQUIPMENT
Proficiencies: All armor/shields, simple/martial weapons
Languages: Common, Elvish, Draconic
PROFICIENCIES & LANGUAGES
My language is as foul as an otyugh nest.
PERSONALITY TRAITS
Destiny. Nothing and no one can steer me away from my higher calling. (Any)
IDEALS
Somewhere out there I have a child who doesn't know me. I'm making the world better for him or her.
BONDS
I'll do anything to get my hands on something rare or priceless.
FLAWS
She was a bastard born out of an affair, and her mother always resented and mistreated her for it out of spite. Her parents divorced when she was young, and her mother gained full cudstody. She was regularly beaten by her mother, who blamed her for driving them apart. She now mingles about in high society.
DESCRIPTION & EXTRA INFO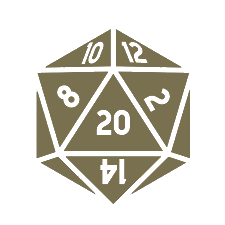 This website exists thanks to the contribution of patrons on Patreon. If you find these tools helpful, please consider supporting this site. Even just disabling your adblocker will help (it's only text and plain image ads I promise). Becoming a patron will upgrade your account to premium, giving you no ads and more features.
Shout outs: Stacey.
Their contribution stands as a beacon of hope for all adventurers!