Caramip Pingun
Character Name
Lvl 1-4:+2, 5-9:+3, 10-13:+4, 14-16:+5, 17-20:+6

Picture URL:
+
0
Animal Handling (Wis)
+
0
Sleight of Hand (Dex)
* See your equipment
Skills
(8 + Proficiency + Spellcast Mod)
12
DC
SPELLCASTING
Name
Bonus
Damage / Type
Rapier
+4
1d8+2 piercing
[-]
Shortbow
+4
1d6+2 piercing
[-]
Dagger
+4
1d4+2 piercing
[-]

ATTACKS & SPELLS
Rapier
Shortbow
2 Daggers
Leather Armor
20 Arrows
Thieves' Tools
Explorer's Pack
EQUIPMENT
Darkvision 60ft
Gnome Cunning: Advantage on all Intelligence, Wisdom, and Charisma saving throws against magic.
Artificer's Lore: 2x proficiency to Intelligence (History) checks related to magic items, alchemy objects, or technological devices.
Tinker: Proficiency with artisan's tools (tinker's tools). Spend 1 hour and 10 gp to construct a Tiny clockwork device (AC 5, 1 hp). The device ceases to function if you dismantle it or after 24 hours unless you spend an hour repairing it. You can reclaim the materials used to create it. You can have up to three such devices active at a time. Can be a Clockwork Toy (moves randomly with sounds), Fire Starter (light flames), or Music Box (play music).
Expertise: 2x proficiency for two skills, or one skill and thieves' tools.
Sneak Attack: Once per turn add 1d6 damage to an attack if you have advantage or a non-incapacitated ally adjacent (and you don't have disadvantage). Attack must be a ranged weapon or finesse. Damage increases as you level.
Thieves' Cant: a secret mix of dialect, jargon, and code that allows you to hide messages in seemingly normal conversation. Only others that knows thieves' cant understand such messages. It takes four times longer to convey than it does to speak the same idea plainly. You also understand secret signs in the cant.
FEATURES & TRAITS
I'm rude to people who lack my commitment to hard work and fair play.
PERSONALITY TRAITS
Free Thinking. Inquiry and curiosity are the pillars of progress. (Chaotic)
IDEALS
I owe my guild a great debt for forging me into the person I am today.
BONDS
Despite my best efforts, I am unreliable to my friends.
FLAWS
Proficiencies: light armor, simple weapons, hand crossbows, longswords, rapiers, shortswords, thieves' tools
Languages: Common, Gnomish
PROFICIENCIES & LANGUAGES
Caramip hails from a village terrorized by brigands. In her 15th year, her parents were killed by a brigands raid, leaving Caramip alone in the world. After a stint in an orphanage, she was adopted. She has drifted apart from her friends and has been working freelance. Each gave each other a copy of their signature club.
DESCRIPTION & EXTRA INFO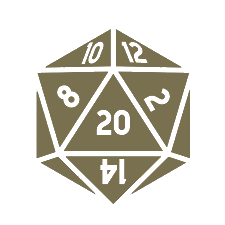 This website exists thanks to the contribution of patrons on Patreon. If you find these tools helpful, please consider supporting this site. Even just disabling your adblocker will help (it's only text and plain image ads I promise). Becoming a patron will upgrade your account to premium, giving you no ads and more features.