Kathra Goldfinder
Character Name
Lvl 1-4:+2, 5-9:+3, 10-13:+4, 14-16:+5, 17-20:+6

Picture URL:
(8 + Proficiency + Spellcast Mod)
12
DC
SPELLCASTING
Scimitar
Wooden Shield
Leather Armor
Druidic Focus
Explorer's Pack
EQUIPMENT
Darkvision 60ft
Dwarven Resilience: Advantage on poison saves and poison resistance.
Stonecunning: 2x proficiency on history (stonework) checks.
Dwarven Armor Training: Proficiency with light and medium armor.
Druidic: You know Druidic, the secret language of druids. You can speak the language and use it to leave hidden messages.
Ritual Casting: You can cast druid spells as rituals.
Spellcasting Focus: Druidic focus
FEATURES & TRAITS
I fall in and out of love easily, and am always pursuing someone.
PERSONALITY TRAITS
Honesty. Art should reflect the soul; it should come from within and reveal who we really are. (Any)
IDEALS
I will bring terrible wrath down on the evildoers who destroyed my homeland.
BONDS
Despite my best efforts, I am unreliable to my friends.
FLAWS
Proficiencies: Light/medium armor, non-metal shields, clubs, daggers, darts, javelins, maces, quarterstaffs, scimitars, sickles, slings, spears, herbalism kit
Languages: Common, Dwarven
PROFICIENCIES & LANGUAGES
Kathra was born in the east. At a young age she loved to build and create. She was an adventurer many years ago and she formed a blood bond with her Elven companion (her 'brother'). She has became unsatisfied with her lot in life, and decided to take up adventuring.
DESCRIPTION & EXTRA INFO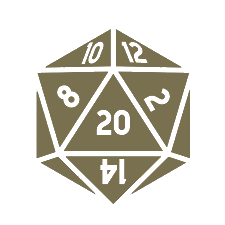 This website exists thanks to the contribution of patrons on Patreon. If you find these tools helpful, please consider supporting this site. Even just disabling your adblocker will help (it's only text and plain image ads I promise). Becoming a patron will upgrade your account to premium, giving you no ads and more features.