Everard Ethanasath
Character Name
STRENGTH
-1
9
8
+
1
(Race)
DEXTERITY
+2
15
14
+
1
(Race)
CONSTITUTION
+1
13
13
+
0
(Race)
INTELLIGENCE
+0
10
10
+
0
(Race)
WISDOM
+1
12
12
+
0
(Race)
CHARISMA
+3
17
15
+
2
(Race)
Lvl 1-4:+2, 5-9:+3, 10-13:+4, 14-16:+5, 17-20:+6

Name
Bonus
Damage / Type
Roll
Spell Attack
+5
X+3 X
[-]
Roll
Light Crossbow
+4
1d8+2 piercing
[-]
Roll
Dagger
+4
1d4+2 piercing
[-]

ATTACKS & SPELLS
(8 + Proficiency + Spellcast Mod)
10
DC
SPELLCASTING
Darkvision 60ft
Fey Ancestry: Advantage on saving throws against being charmed, and magic can't put you to sleep.
Skill Versatility: Proficiency in two skills.
Spellcasting Focus: Arcane Focus
Sorcerous Origin: Choose a source of your innate magical powers, granting you features.
FEATURES & TRAITS
Light Crossbow
2 Daggers
20 Bolts
Component Pouch
Explorer's Pack
EQUIPMENT
Proficiencies: daggers, darts, slings, quarterstaffs, light crossbows
Languages: Common, Elvish, Draconic
PROFICIENCIES & LANGUAGES
I've been isolated for so long that I rarely speak, preferring gestures and the occasional grunt.
PERSONALITY TRAITS
Respect. The thing that keeps a ship together is mutual respect between captain and crew. (Good)
IDEALS
I idolize a hero of the old tales and measure my deeds against that person's.
BONDS
I have an insatiable desire for carnal pleasures.
FLAWS
Born to a poor family in the city he treasured whatever gifts he got. From there he went from mercenary job to mercenary job. He spent several years traveling with his friend, before both settled down to enjoy the fruits of their adventures.
DESCRIPTION & EXTRA INFO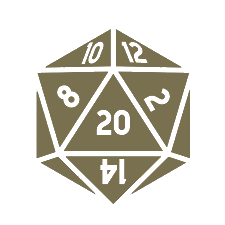 This website exists thanks to the contribution of patrons on Patreon. If you find these tools helpful, please consider supporting this site. Even just disabling your adblocker will help (it's only text and plain image ads I promise). Becoming a patron will upgrade your account to premium, giving you no ads and more features.
Shout outs: Stacey and Nattamara.
Their contribution stands as a beacon of hope for all adventurers!