Joan Jordan
Character Name
Barbarian 1
Class & Level
Cloistered Scholar
Background
STRENGTH
+2
15
15
+
0
(Race)
DEXTERITY
+2
14
13
+
1
(Race)
CONSTITUTION
+2
15
14
+
1
(Race)
INTELLIGENCE
-1
8
8
+
0
(Race)
WISDOM
+0
10
10
+
0
(Race)
CHARISMA
+2
14
12
+
2
(Race)
Lvl 1-4:+2, 5-9:+3, 10-13:+4, 14-16:+5, 17-20:+6

Name
Bonus
Damage / Type
Roll
Greataxe
+4
1d12+2 slashing
[-]
Roll
Hand axe
+4
1d6+2 slashing
[-]
Roll
Javelin
+4
1d6+2 piercing
[-]

ATTACKS & SPELLS
(8 + Proficiency + Spellcast Mod)
9
DC
SPELLCASTING
Darkvision 60ft
Fey Ancestry: Advantage on saving throws against being charmed, and magic can't put you to sleep.
Skill Versatility: Proficiency in two skills.
Rage: 2/long rest when not wearing heavy armor, advantage on strength checks/saves, +2 damage on strength attacks, resistance to bludgeoning, piercing, and slashing damage. Can't cast spells, ends after 1 minute, if knocked unconscious, if ending turn without attacking or taking damage since last turn, or as a bonus action.
Unarmored Defense: While not wearing armor, your AC is 10 + Dex mod + Con mod. You can still use a shield.
FEATURES & TRAITS
Greataxe
2 Handaxes
4 Javelins
Explorer's pack
EQUIPMENT
Proficiencies: Light/medium armor, shields, all simple/martial weapons
Languages: Common, Elvish, Draconic
PROFICIENCIES & LANGUAGES
I lie about almost everything, even when there's no good reason to.
PERSONALITY TRAITS
Fairness. We all do the work, so we all share in the rewards. (Lawful)
IDEALS
Somewhere out there I have a child who doesn't know me. I'm making the world better for him or her.
BONDS
I am easily distracted by the promise of information.
FLAWS
She served in the navy to pay for her family's outstanding loans. She helped her father out around the business and became quite the natural. She inherited the family business which she has now maintained for 11 years.
DESCRIPTION & EXTRA INFO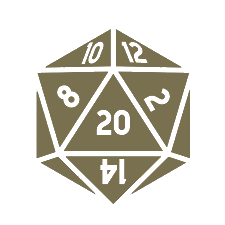 This website exists thanks to the contribution of patrons on Patreon. If you find these tools helpful, please consider supporting this site. Even just disabling your adblocker will help (it's only text and plain image ads I promise). Becoming a patron will upgrade your account to premium, giving you no ads and more features.
Shout outs: Stacey.
Their contribution stands as a beacon of hope for all adventurers!