Combat Tracker
Want something for other versions? Try the Grid Map
Directions
[?]
[hide]
Click Add Combatant to add PCs and NPCs to the current encounter, enter values and hit enter/tab at each prompt, or escape to stop the quick-add and go back to manual. All values can be edited simply by clicking on them, entering a new value, and either hitting enter or just clicking/tabbing away from the input box. Conditions can be added by clicking the conditions link and entering a value, and notes can be added by clicking on notes, filling in the text area, and then saved by clicking away from it. There are also additional options for customizing the boxes by clicking the [Edit] link. Note for colour, you can just type in a word, like green.
If you click and drag on the title bar of a box you can rearrange the order and thus the initiative of combatants, and combatants can be removed either by clicking the white x in the top right of each box or all at once by clicking Clear All. Additionally, the resize bar on the site can be moved to change how the information is laid out in the boxes. Clicking Next Turn or clicking the arrow that appears will cycle the initiative to the next combatant and center the screen on them. Clicking Sort by Initiative will automatically rearrange combatants into their proper initiative order.
If you have an account you can also save and load loadouts of combatants. Enter a name and click Save Loadout to save the current combatant list to your account. You can then add those combatants to a combat by selecting the name from the dropdown and selecting Add Loadout to Combat. Combatants will be added in addition to any current combatants, so if you want a fresh loadout be sure to click Clear All first. This also enters edit mode for that loadout, so if you don't want to edit that loadout be sure to click the Stop Editing link that appears if you wish to create a new loadout.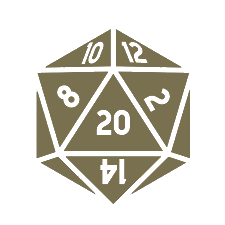 This website exists thanks to the contribution of patrons on Patreon. If you find these tools helpful, please consider supporting this site. Even just disabling your adblocker will help (it's only text and plain image ads I promise). Becoming a patron will upgrade your account to premium, giving you no ads and more features.
Shout outs: Stacey.
Their contribution stands as a beacon of hope for all adventurers!