Types of Players
Players don't (usually) fit perfectly into a single archetype, they will often be a combination of two or more types. While the list can be useful to help you engage with and cater to certain players, sometimes groups are incompatible. No one is at fault, they just want to play different games. D&D can be all these different games, just not all at the same time.
Power Gamer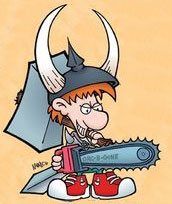 These players want to learn the system, then master it. They enjoy making the most powerful characters they can. Also called munchkins or min/maxers. Power Gamers are sometimes incompatible with lower powered groups.
Do
Add powerful items, magic, etc to your world that will let them do what they do best and make sure they know about it.
Reward their effort and engagement by letting them eventually achieve this power.
Let them get frequent killing blows on monsters in difficult encounters. This can sometimes involve making the combat harder by having the enemy live longer until it's their turn to attack.
Give them a chance to use their cool abilities.
Don't
Don't "punish" the Power Gamers with a lesson in humility for being who they are.
Don't let them trivialize the other players or hog all the glory.
Murder Hobo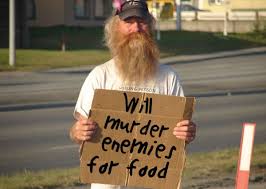 Wants to kill stuff. Gets bored when there's too much time between killing stuff. Murder Hobos want to unwind and accomplish things by taking their stress out on hapless monsters. Can be incompatible with high RP groups.
Do
Let them kill stuff and successfully solve problems.
Don't
Don't make them talk to NPCs or solve puzzles.
Don't let other players spend too long talking to NPCs or solving puzzles. Allow players to wrap up these scenes in a concise and satisfying manner so everyone can play.
Tactician
Wants to plan, discuss, and organize. Enjoys when they come up with a plan and it works. Can sometimes try to direct and nag the other players when they're not being listened to. May get upset if plans fail in a way they deem unfair, but will generally accept the results of dice rolls. Can be incompatible with newer players that get overwhelmed by their feedback, or veterans that don't want it.
Do
Let them come up with plans and execute on them in a fair and logical way.
Let them try and fail through dice rolls.
Don't
Don't let them boss the other players around. Remind them that other players also want to do the right thing, but want to learn for themselves through trial and error.
Actor
Loves playing in-character and figuring out what their character would do, who they are, etc. Can often dislike rolling and sees D&D as a play without a script. Can be incompatible with groups that love combat.
Do
Use dice rolls to encourage improv acting and character development.
Read and use elements from their backstory. Don't just kill off their relatives every time.
Give them opportunities to interact with NPCs and other players.
Don't
Don't always require dice rolls for every action, sometimes they just want to play out a scene and don't care if they win or lose. Also don't let them get away with never rolling.
Don't excessively punish them for doing sub-optimal things that make sense for their character.
Don't let them constantly steal the spotlight.
Storyteller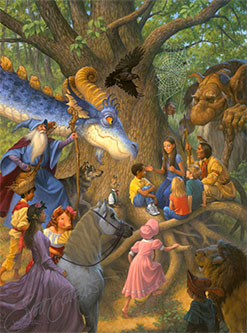 Obsessed with story structure, wants to ensure D&D follows an appropriate dramatic arc like a book or movie. Often willing to sacrifice their character if it helps the storyline. Can be incompatible with murder hobos.
Do
Learn basic story structure (You → Need → Go → Search → Find → Take → Return → Changed). Follow it sometimes, even if it's not what you had planned (it's a structure for a reason).
If the above is too much work, just let things go the way the player thinks it should sometimes.
Don't
Don't discourage players from doing cool, dumb things. They don't want to always succeed, they want to try and fail spectacularly.
Don't let them write your story for you, they want unexpected twists and turns.
Casual
Wants to hang out, have some snacks, and watch a cool story unfold. Can often experience "decision paralysis" and enjoys more linear games or games where others make most of the choices. Can be compatible with any group so long as they don't have to make too many decisions.
Do
Do what you're doing. They're just along for the ride.
Don't
Don't put them on the spot.
Don't expect them to talk in-character or negotiate with NPCs.
Don't think you're failing just because they're not engaging. If they're having fun, you've succeeded.
Mad Scientist
Wants to poke at your world and see what it does in response. The more chaos, the better. Often doesn't care about realism because the game isn't real. Wants to do in your game the things they don't get to do in real life. Can be the hardest to fit in a group, but tends to like murder hobos and other mad scientists.
Do
Let them experience the consequences of their actions, that's what they're here for.
Don't
Don't let them disrupt the other players.
Don't let them ruin the story or derail the plans of the other players with their shenanigans.
Need more help with your campaign? Check out all the other tools, generators, and articles: https://www.kassoon.com/dnd/
This website exists thanks to the contribution of patrons on Patreon. If you find these tools helpful, please consider supporting this site. Even just disabling your adblocker will help (it's only text and plain image ads I promise). Becoming a patron will upgrade your account to
premium
, giving you no ads and more features.
Shout outs: Stacey, Rebecca Wheeler, Masca Boom, Jordan, Martin Harris, Rincewind, Nicole Carey-elmer, Michael Hamilton, Rob Hale, Vedie V, Mylon Schroder, Nathan, Conrad Carlson, Tiffany Mathis, Jordan Florez, Devantre Blackmon, Robert Rich, Miha Pavlovič, Mohammed Murtuza, bob leponge, TheFiendSaint, Robin Ellis-Foster, Deanna Pyle, Meme Pitt-Melton, E.D.F., Devon Bickel, IcySky121, Dan Evans, Lorena Stuart, Zee Livezey, Alexandra Nguyen, KuroKimora, Christianna Schommer, Kerry Melton, SpiritFang, Lizette Marie, DJ_Kelf, Insomic Panda, Laure Wouters, ItsWebby, paige anderson, Cassandra Keyes, Simon Wegerstedt, Naomi B, charles phillips, Darel Boyer, Rupert Borthwick, Michael Kraus, Rhys Blythe, Anthony Lopez, Nick Soucy, Melanie Warga, Jeremiah Walker, D. G. Speirs (The Tao of Maud), Randall Welker, Shyler Lance, Bryan Sheairs, matteo carbini, Koto Sinclair, Max Hops, Sarah Holland, Joshua David Maddox, Jennifer Smith, Standish Writes, Ray Bissonnette, Joe Dalby, Joline Tran, Matt Price, Yuki, ShortyMcgibble, Alex Lavigne, mtnman1979@aol.com, Parker VanDerMeide, KFB_Patreon, David Davidson, eric sun, Furbee Merchant, Jason Wenneman, Gundar Wez, Ken Shapiro, Katherine Ekes Lewing, Matthew payne, Jacob Plummer, Ejay Mcmaster, RiGarou, Rebecca Montelli, John Karels, wintersanctuary, Dylan Williams, Snowy Snow, Jakasaras 4che, Nahellion, Robert D O'Dell, Alexander Garcia, Dale Wyble, Serena Verden, Alexander Griffiths, SnipsGTI, bilbens baggo, Stuart, IbKelek, Nicole Patten, Clementine Turner, T. Alexander, Tim Mason, Maxwell Mayer, Gannon Dubay, Caio Mantovani Alves, Thobek, Aaron Teupe, Celso R Garcia III, Felix Schmäche, John, RRare, Brice Carpenter, Jordan Brazeal, Kyle Clark, Jake Lane, Adam Ruiz, Phillip P Torchia, Natalie Luttrell, Balanced Game Review, Stefan Gottschalk's, Matthew Wood, Royce Dillard, Bartis Edmond Hawley-Wall, Dawnwolf, Christina Majchrzak, jeremy baisch, Zealot23, Nich Smith, Andre Wills, CJMAXP, Keaton Permenter, Shazear, Curran Vallejo, Leanna Orr, YaBoiBellabean, John Nazario, Gary, Gordon Alexander Fallon, Jason Clark, Topher Scott, Max Puplett
Their contribution stands as a beacon of hope for all adventurers!