Magic Item Generator
Generate random magical items. Looking for appropriate loot drops? Check out the Treasure Generator
Magic Weapon
Stinging Flail of Vigilance (Uncommon)
Your attacks with this weapon critical on an 18-20.
The bearer gains +1 to their Passive Perception.
Magic Armor
Perceptive Leather Armor of the Healer (Uncommon)
Your Wisdom ability score is increased by +2.
Once per day, you may grant yourself advantage on any Medicine skill check.
Magic Trinket
Helm of the Longstride (Artifact)
Your movement speed is increased by +30 ft.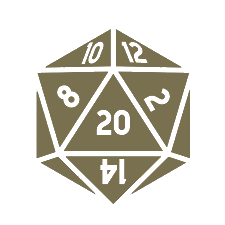 This website exists thanks to the contribution of patrons on Patreon. If you find these tools helpful, please consider supporting this site. Even just disabling your adblocker will help (it's only text and plain image ads I promise).