Magic Item Generator
Generate random magical items. Looking for appropriate loot drops? Check out the Treasure Generator
Magic Weapon
Bronze Dragon Morningstar of Slaying (Rare)
Grants resistance to lightning damage. If you have both the Bronze Dragon weapon and armor affixes, you are granted immunity to lightning damage. Both must be equipped to gain this benefit.
Treat as a +1 weapon when attacking Demons and Devils.
Magic Armor
Sleuth's Half Plate (Uncommon)
Once per day, you may grant yourself advantage on any Insight skill check.
Magic Trinket
Totem of the Delver (Common)
While underground, the bearer of this item always knows the item's depth below the surface and the direction to the nearest staircase, ramp, or other path leading upward.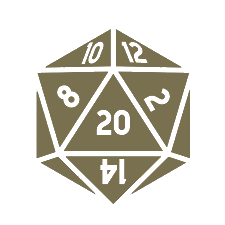 This website exists thanks to the contribution of patrons on Patreon. If you find these tools helpful, please consider supporting this site. Even just disabling your adblocker will help (it's only text and plain image ads I promise). Becoming a patron will upgrade your account to premium, giving you no ads and more features.
Shout outs: Stacey.
Their contribution stands as a beacon of hope for all adventurers!