Magic Item Generator
Generate random magical items. Looking for appropriate loot drops? Check out the Treasure Generator
Magic Weapon
Expanding Greatsword (Common)
You may add 1d10 to a damage roll made with this weapon. You cannot use this ability again until you complete a long rest.
Magic Armor
Swift Breastplate (Legendary)
Your movement speed is increased by +20 ft.
Magic Trinket
Bronze Figurine of the Reaper (Artifact)
The bearer has advantage on death saving throws.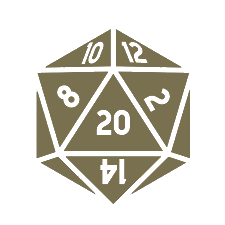 This website exists thanks to the contribution of patrons on Patreon. If you find these tools helpful, please consider supporting this site. Even just disabling your adblocker will help (it's only text and plain image ads I promise). Becoming a patron will upgrade your account to premium, giving you no ads and more features.
Shout outs: Stacey and Nattamara.
Their contribution stands as a beacon of hope for all adventurers!