Wandering Monster Generator
Generate random monsters found while wandering the wilderness. Levels and difficulties will be random, but will median towards CR 2. Feel free to reroll (refresh) if the CR doesn't match the party, but wilderness hazards work best when it's a mix of creatures that are weaker/stronger than the PCs. Instead, try tuning the amount of monsters encountered so that the sum CR more closely matches the party (minimum 1). This also doesn't mean the monster will be hostile or notice the PCs.
| | |
| --- | --- |
| Morning | No Encounter |
| Afternoon | No Encounter |
| Evening | No Encounter |
| Night | No Encounter |
Forest
Twig blight (CR 1/8, 25 XP)
Grasslands
Gnoll (CR 1/2, 100 XP)
Hills
Giant goat (CR 1/2, 100 XP)
Mountain
Druid (CR 2, 450 XP)
Coastal
Guard (CR 1/8, 25 XP)
Underdark
Orc (CR 1/2, 100 XP)
Desert
Giant spider (CR 1, 200 XP)
Swamp
Poisonous snake (CR 1/8, 25 XP)
Arctic
Brown Bear (CR 1, 200 XP)
Underwater
Marid (CR 11, 7200 XP)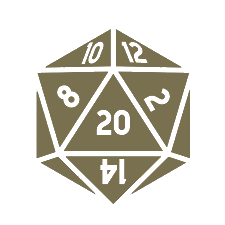 This website exists thanks to the contribution of patrons on Patreon. If you find these tools helpful, please consider supporting this site. Even just disabling your adblocker will help (it's only text and plain image ads I promise). Becoming a patron will upgrade your account to premium, giving you no ads and more features.
Shout outs: Stacey.
Their contribution stands as a beacon of hope for all adventurers!