Games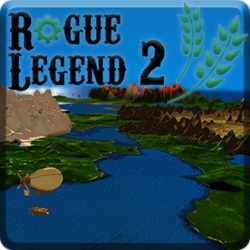 Rogue Legend 2
-
Game
A new feature-packed Rogue Legend with better combat, 3D building/terrain, fully procedural world, multiplayer, and more of everything!
Devlogs
-
Article
All the up to date info on Rogue Legend 2 development, in short and sweet video form. See what's new and upcoming in the game, as well as learn what it takes to make a videogame.
Rogue Legend: Tame the Wild
-
Game
Grow, build, scavenge, craft, upgrade, fight, and survive in this open adventure game. Manage your farm and build an empire, or explore and fight in the procedural wilderness. But above all else, manage your needs and survive in a hostile world.
D&D

Town Generator
-
D&D Tool
Generate towns with demographics, detailed shops, and NPC patrons.
5e Crib Sheet
-
D&D Download
A quick reference sheet detailing modifiers, actions, benefits, conditions, and certain rules for 5th edition.

Online Dice Roller
-
D&D Tool
Roll any sort of dice, including specialty rolls like brutal weapons or 4d6 drop the lowest. You can also make a group and share dice rolls with others (useful for online games)!
Combat Tracker
-
D&D Tool
Quickly track combatants and manage their attributes, conditions, and initiative on the fly. Save loadouts to quickly manage groups of PCs or NPCs.
Encounter Builder
-
D&D Tool
Create a level-appropriate combat encounter by adding creatures from the compendium (or your own).
DM Lessons
-
D&D Article
Become a better DM with various tricks to make the job easier and the game more engaging for players.
Guide to Cheap Miniatures
-
D&D Article
A guide on creating your own effective minis from scratch; create 100 minis for around $15.

Reusable Status Effect Markers
-
D&D Article
A guide on creating your own status markers for your miniatures. Track conditions, bonuses, height, zones, and more easily for about $10.
Neat

Textify
-
Apps
Convert text into whatever. Bubble text, upside-down text, 1337, Japanese characters, and more.

Pictures
Pictures of all sorts of things. Cute/funny animals, cool builds, all in convenient picture form.

Screensavers
-
Apps
So you can have your computer do something even when it isn't. Great for LCDs!
Have an idea or suggestion for what you'd like to see? Twitter @HelpIMadeAGame or e-mail me
Tip of the Day:
When you roll in a Dice Group, you can include a description and target to roll against.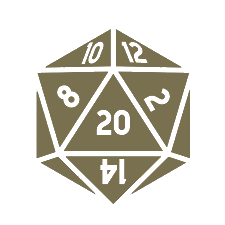 This website exists thanks to the contribution of patrons on Patreon. If you find these tools helpful, please consider supporting this site. Even just disabling your adblocker will help (it's only text and plain image ads I promise).