Random Plot Hook Generator
Quest and plot ideas for any adventure.
Virgin succubus cursed to never get laid desperately seeks assistance; slowly goes apeshit crazy.
OR
Sorcerer; for shits and giggles; trains ethereal filchers to interupt people during sex.
OR
Feeling powerless against the local nobles, a town hires the PCs to kidnap the noble's son to persuade the noble to return their land, which was recently "redistributed." The PCs must take care not to harm the noble's son, they must simply keep the threat alive. --eschaeon
If you're looking for a ready-made adventure, try one of the one shots.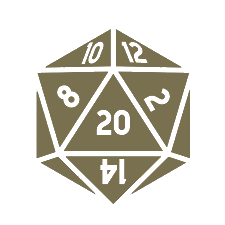 This website exists thanks to the contribution of patrons on Patreon. If you find these tools helpful, please consider supporting this site. Even just disabling your adblocker will help (it's only text and plain image ads I promise). Becoming a patron will upgrade your account to premium, giving you no ads and more features.
Shout outs: Stacey, Justin Kitchur, and Denise.
Their contribution stands as a beacon of hope for all adventurers!