Random Plot Hook Generator
Quest and plot ideas for any adventure.
Richart the Ranger - A 4th level wild elf ranger keeps tabs on the movement of a dangerous Black Dragon, and warns party members and folks in the town about when they might be threatening civilization. He can lead the party to the dragons lair.
OR
Bandit activity has increased and they seem to be getting more organized and equipped with military-quality weapons. The king/president/local leaders want the PCs to find out who's funding them.
OR
A prince recruits the party to win back his birthright when the widowed queen marries a knight in her service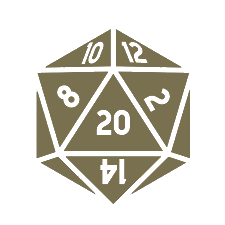 This website exists thanks to the contribution of patrons on Patreon. If you find these tools helpful, please consider supporting this site. Even just disabling your adblocker will help (it's only text and plain image ads I promise). Becoming a patron will upgrade your account to premium, giving you no ads and more features.
Shout outs: Stacey.
Their contribution stands as a beacon of hope for all adventurers!