Sunbeam
6th level Evocation (Druid, Sorcerer, Wizard)
Casting Time: Action
Range: Self
Components: VSM
Duration: Concentration, up to 1 minute
A beam of brilliant light flashes out from your hand in a 5 foot wide, 60 foot long line. Each creature in the line must make a Constitution saving throw. On a failed save, a creature takes 6d8 radiant damage and is blinded until your next turn. On a successful save, it takes half as much damage and isn't blinded by this spell. Undead and oozes have disadvantage on this saving throw. You can create a new line of radiance as your action on any turn until the spell ends. For the duration, a mote of brilliant radiance shines in your hand. It sheds bright light in a 30 foot radius and dim light for an additional 30 feet. This light is sunlight.
phb 279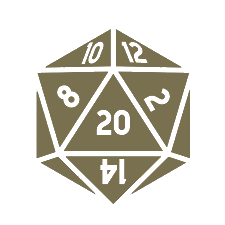 This website exists thanks to the contribution of patrons on Patreon. If you find these tools helpful, please consider supporting this site. Even just disabling your adblocker will help (it's only text and plain image ads I promise). Becoming a patron will upgrade your account to premium, giving you no ads and more features.
Shout outs: Stacey.
Their contribution stands as a beacon of hope for all adventurers!