Finger of Death
7th level Necromancy (Wizard, Sorcerer, Warlock)
Casting Time: Action
Range: 60 feet
Components: VS
Duration: Instantaneous
You send negative energy coursing through a creature that you can see within range, causing it searing pain. The target must make a Constitution saving throw. It takes 7d8 + 30 necrotic damage on a failed save, or half as much damage on a successful one. A humanoid killed by this spell rises at the start of your next turn as a zombie that is permanently under your command, following your verbal orders to the best of its ability.
phb 241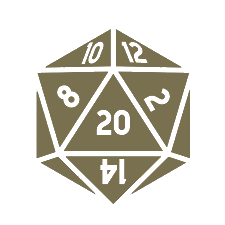 This website exists thanks to the contribution of patrons on Patreon. If you find these tools helpful, please consider supporting this site. Even just disabling your adblocker will help (it's only text and plain image ads I promise). Becoming a patron will upgrade your account to premium, giving you no ads and more features.
Shout outs: Stacey.
Their contribution stands as a beacon of hope for all adventurers!