Norman Yorke, Male Human [Permalink]
Description: He is of a modest build and height, but he carries himself more imposing than he is. He very much looks the part of a Scribe. His white hair is long and unkept. He is baby faced.
Personality: He is business-like. He takes instructions and follows them to the letter. He refers to his adoptive mother for almost all things he is unsure about, which are numerous. He is very much still a child and has not developed a drive for self-dependency.
History: He was born several months after his mother was called into army service. In his 16th year, his parents were killed by a drow raid, leaving Norman alone in the world. After a stint in an orphanage, he was adopted. He was recently attacked on the road and savagely beaten by bandits.
Motivation: He wants to meet his childhood hero; and someone believes him a fraud
Occupation: Scribe
Norman Yorke, Male Human Rogue 11
Medium (6'0") Human, Lawful Good (CR 11)
Armor Class
12
Hit Points
40 (11d6)
Speed
30 ft.
| | | | | | |
| --- | --- | --- | --- | --- | --- |
| STR | DEX | CON | INT | WIS | CHA |
| 10 (+0) | 14 (+2) | 11 (+0) | 11 (+0) | 14 (+2) | 12 (+1) |
Skills
Animal Handling +6, Athletics +4
Senses
Passive Perception 12
Languages
Common
Attacks
Melee +4, Ranged +6, Grapple +4
Possessions: 260 pp. A silver and pearl hairclip (60 gp). Gold dragon comb with red garnet eye (500 gp). Silver comb with moonstones (500 gp). Large well-done wool tapestry (300 gp). Brass mug with jade inlays (300 gp). Carved harp of exotic wood with ivory inlay and zircon gems (200 gp).
---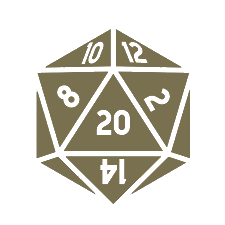 This website exists thanks to the contribution of patrons on Patreon. If you find these tools helpful, please consider supporting this site. Even just disabling your adblocker will help (it's only text and plain image ads I promise). Becoming a patron will upgrade your account to premium, giving you no ads and more features.
Shout outs: Stacey.
Their contribution stands as a beacon of hope for all adventurers!