Dungeons and Dragons Tools
Tools for D&D to help run your games.
Encounter Builder
- Create a level-appropriate combat encounter by adding creatures from the compendium (or your own).
Combat Tracker
- Quickly track combatants and manage their attributes, conditions, and initiative on the fly. Save loadouts to quickly manage groups of PCs or NPCs.

Dice Roller
- Roll any sort of dice, including specialty rolls like brutal weapons or 4d6 drop the lowest. You can also make a group and share dice rolls with others (useful for online games)!
Character Wealth Calculator
- A wealth calculator for determining loot rewards or character gold and items during creation based on party size and level. Has options to display magic items earned or converted into their gp values.
NPC Generator
- Generate NPCs for use in your campaigns. Includes attributes, gear, personality, and back-stories.
Random Wandering Monsters
- Random monsters found wandering by environment. Useful when you need an encounter while traveling.
Random Dungeon Generator
- Randomly generate parts of a dungeon on the fly, pieces are modular and fit together so you can even generate an entire dungeon this way.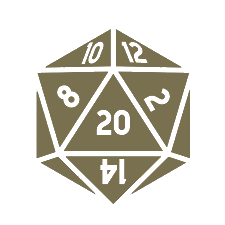 This website exists thanks to the contribution of patrons on Patreon. If you find these tools helpful, please consider supporting this site. Even just disabling your adblocker will help (it's only text and plain image ads I promise).