Sleet Storm
3rd level Conjuration (Wizard, Druid, Sorcerer)
Casting Time: Action
Range: 150 feet
Components: VSM
Duration: Concentration, up to 1 minute
Until the spell ends, freezing rain and sleet fall in a 20 foot tall cylinder with a 40 foot radius centered on a point you choose within range. The area is heavily obscured, and exposed flames in the area are doused. The ground in the area is covered with slick ice, making it difficult terrain. When a creature enters the spell's area for the first time on a turn or starts its turn there, it must make a Dexterity saving throw. On a failed save, it falls prone. If a creature starts its turn in the spell's area and is concentrating on a spell, the creature must make a successful Constitution saving throw against your spell save DC or lose concentration.
phb 276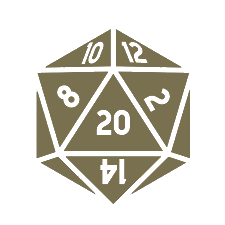 This website exists thanks to the contribution of patrons on Patreon. If you find these tools helpful, please consider supporting this site. Even just disabling your adblocker will help (it's only text and plain image ads I promise). Becoming a patron will upgrade your account to premium, giving you no ads and more features.
Shout outs: Stacey.
Their contribution stands as a beacon of hope for all adventurers!