Shillelagh
Cantrip level Transmutation (Druid)
Casting Time: Bonus Action
Range: Touch
Components: VSM
Duration: 1 minute
The wood of a club or quarterstaff you are holding is imbued with nature's power. For the duration, you can use your spellcasting ability instead of Strength for the attack and damage rolls of melee attacks using that weapon, and the weapon's damage die becomes a d8. The weapon also becomes magical, if it isn't already. The spell ends if you cast it again or if you let go of the weapon.
phb 275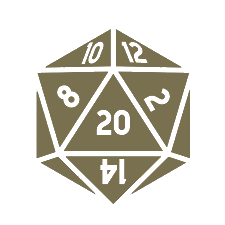 This website exists thanks to the contribution of patrons on Patreon. If you find these tools helpful, please consider supporting this site. Even just disabling your adblocker will help (it's only text and plain image ads I promise). Becoming a patron will upgrade your account to premium, giving you no ads and more features.
Shout outs: Stacey.
Their contribution stands as a beacon of hope for all adventurers!