Passwall
5th level Transmutation (Wizard)
Casting Time: Action
Range: 30 feet
Components: VSM
Duration: 1 hour
A passage appears at a point of your choice that you can see on a wooden, plaster, or stone surface (such as a wall, a ceiling, or a floor) within range, and lasts for the duration. You choose the opening's dimensions: up to 5 feet wide, 8 feet tall, and 20 feet deep. The passage creates no instability in a structure surrounding it. When the opening disappears, any creatures or objects still in the passage created by the spell are safely ejected to an unoccupied space nearest to the surface on which you cast the spell.
phb 264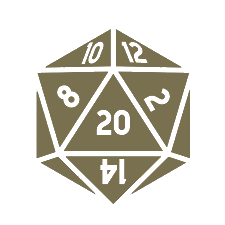 This website exists thanks to the contribution of patrons on Patreon. If you find these tools helpful, please consider supporting this site. Even just disabling your adblocker will help (it's only text and plain image ads I promise). Becoming a patron will upgrade your account to premium, giving you no ads and more features.
Shout outs: Stacey.
Their contribution stands as a beacon of hope for all adventurers!