Locate Object
2nd level Divination (Wizard, Bard, Ranger, Paladin, Druid, Cleric)
Casting Time: Action
Range: Self
Components: VSM
Duration: Concentration, up to 10 minutes
Describe or name an object that is familiar to you. You sense the direction to the object's location, as long as that object is within 1,000 feet of you. If the object is in motion, you know the direction of its movement. The spell can locate a specific object known to you, as long as you have seen it up close -- within 30 feet -- at least once. Alternatively, the spell can locate the nearest object of a particular kind, such as a certain kind of apparel, jewelry, furniture, tool, or weapon. This spell can't locate an object if any thickness of lead, even a thin sheet, blocks a direct path between you and the object.
phb 256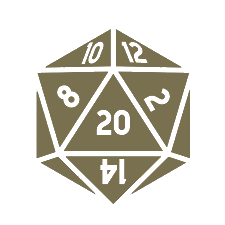 This website exists thanks to the contribution of patrons on Patreon. If you find these tools helpful, please consider supporting this site. Even just disabling your adblocker will help (it's only text and plain image ads I promise). Becoming a patron will upgrade your account to premium, giving you no ads and more features.
Shout outs: Stacey.
Their contribution stands as a beacon of hope for all adventurers!