Knock
2nd level Transmutation (Sorcerer, Wizard, Bard)
Casting Time: Action
Range: 60 feet
Components: V
Duration: Instantaneous
Choose an object that you can see within range. The object can be a door, a box, a chest, a set of manacles, a padlock, or another object that contains a mundane or magical means that prevents access. A target that is held shut by a mundane lock or that is stuck or barred becomes unlocked, unstuck, or unbarred. If the object has multiple locks, only one of them is unlocked. If you choose a target that is held shut with arcane lock, that spell is suppressed for 10 minutes, during which time the target can be opened and shut normally. When you cast the spell, a loud knock, audible from as far away as 300 feet, emanates from the target object.
phb 254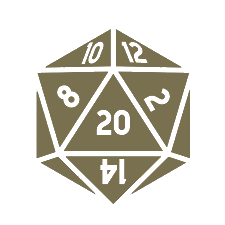 This website exists thanks to the contribution of patrons on Patreon. If you find these tools helpful, please consider supporting this site. Even just disabling your adblocker will help (it's only text and plain image ads I promise). Becoming a patron will upgrade your account to premium, giving you no ads and more features.
Shout outs: Stacey.
Their contribution stands as a beacon of hope for all adventurers!