Hypnotic Pattern
3rd level Illusion (Sorcerer, Warlock, Wizard, Bard)
Casting Time: Action
Range: 120 feet
Components: SM
Duration: Concentration, up to 1 minute
You create a twisting pattern of colors that weaves through the air inside a 30 foot cube within range. The pattern appears for a moment and vanishes. Each creature in the area who sees the pattern must make a Wisdom saving throw. On a failed save, the creature becomes charmed for the duration. While charmed by this spell, the creature is incapacitated and has a speed of 0. The spell ends for an affected creature if it takes any damage or if someone else uses an action to shake the creature out of its stupor.
phb 252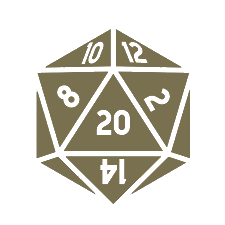 This website exists thanks to the contribution of patrons on Patreon. If you find these tools helpful, please consider supporting this site. Even just disabling your adblocker will help (it's only text and plain image ads I promise). Becoming a patron will upgrade your account to premium, giving you no ads and more features.
Shout outs: Stacey.
Their contribution stands as a beacon of hope for all adventurers!