Guiding Bolt
1st level Evocation (Cleric)
Casting Time: Action
Range: 120 feet
Components: VS
Duration: 1 round
A flash of light streaks toward a creature of your choice within range. Make a ranged spell attack against the target. On a hit, the target takes 4d6 radiant damage, and the next attack roll made against this target before the end of your next turn has advantage, thanks to the mystical dim light glittering on the target until then.
At Higher Levels.When you cast this spell using a spell slot of 2nd level or higher, the damage increases by 1d6 for each slot level above 1st.
phb 248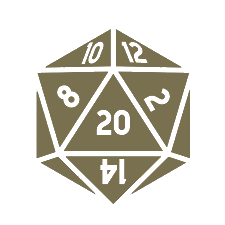 This website exists thanks to the contribution of patrons on Patreon. If you find these tools helpful, please consider supporting this site. Even just disabling your adblocker will help (it's only text and plain image ads I promise). Becoming a patron will upgrade your account to premium, giving you no ads and more features.
Shout outs: Stacey.
Their contribution stands as a beacon of hope for all adventurers!