Fire Shield
4th level Evocation (Wizard)
Casting Time: Action
Range: Self
Components: VSM
Duration: 10 minutes
Thin and wispy flames wreathe your body for the duration, shedding bright light in a 10 foot radius and dim light for an additional 10 feet. You can end the spell early by using an action to dismiss it. The flames provide you with a warm shield or a chill shield, as you choose. The warm shield grants you resistance to cold damage, and the chill shield grants you resistance to fire damage. In addition, whenever a creature within 5 feet of you hits you with a melee attack, the shield erupts with flame. The attacker takes 2d8 fire damage from a warm shield, or 2d8 cold damage from a cold shield.
phb 242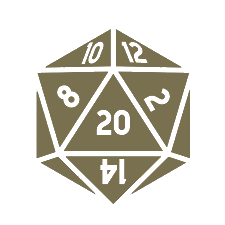 This website exists thanks to the contribution of patrons on Patreon. If you find these tools helpful, please consider supporting this site. Even just disabling your adblocker will help (it's only text and plain image ads I promise). Becoming a patron will upgrade your account to premium, giving you no ads and more features.
Shout outs: Stacey.
Their contribution stands as a beacon of hope for all adventurers!