Fear
3rd level Illusion (Sorcerer, Warlock, Wizard, Bard)
Casting Time: Action
Range: Self
Components: VSM
Duration: Concentration, up to 1 minute
You project a phantasmal image of a creature's worst fears. Each creature in a 30 foot cone must succeed on a Wisdom saving throw or drop whatever it is holding and become frightened for the duration. While frightened by this spell, a creature must take the Dash action and move away from you by the safest available route on each of its turns, unless there is nowhere to move. If the creature ends its turn in a location where it doesn't have line of sight to you, the creature can make a Wisdom saving throw. On a successful save, the spell ends for that creature.
phb 239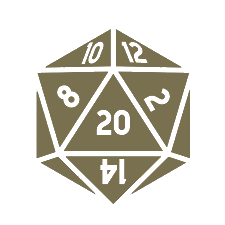 This website exists thanks to the contribution of patrons on Patreon. If you find these tools helpful, please consider supporting this site. Even just disabling your adblocker will help (it's only text and plain image ads I promise). Becoming a patron will upgrade your account to premium, giving you no ads and more features.
Shout outs: Stacey.
Their contribution stands as a beacon of hope for all adventurers!