Disintegrate
6th level Transmutation (Wizard, Sorcerer)
Casting Time: Action
Range: 60 feet
Components: VSM
Duration: Instantaneous
A thin green ray springs from your pointing finger to a target that you can see within range. The target can be a creature, an object, or a creation of magical force, such as the wall created by wall of force. A creature targeted by this spell must make a Dexterity saving throw. On a failed save, the target takes 10d6 + 40 force damage. The target is disintegrated if this damage leaves it with 0 hit points. A disintegrated creature and everything it is wearing and carrying, except magic items, are reduced to a pile of fine gray dust. The creature can be restored to life only by means of a true resurrection or a wish spell. This spell automatically disintegrates a Large or smaller nonmagical object or a creation of magical force. If the target is a Huge or larger object or creation of force, this spell disintegrates a 10 foot cube portion of it. A magic item is unaffected by this spell.
At Higher Levels.When you cast this spell using a spell slot of 7th level or higher, the damage increases by 3d6 for each slot level above 6th.
phb 233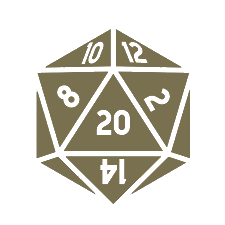 This website exists thanks to the contribution of patrons on Patreon. If you find these tools helpful, please consider supporting this site. Even just disabling your adblocker will help (it's only text and plain image ads I promise). Becoming a patron will upgrade your account to premium, giving you no ads and more features.
Shout outs: Stacey.
Their contribution stands as a beacon of hope for all adventurers!