Detect Poison and Disease
1st level Divination (Ranger, Cleric, Druid, Paladin)
Casting Time: Action
Range: Self
Components: VSM
Duration: Concentration, up to 10 minutes
For the duration, you can sense the presence and location of poisons, poisonous creatures, and diseases within 30 feet of you. You also identify the kind of poison, poisonous creature, or disease in each case. The spell can penetrate most barriers, but it is blocked by 1 foot of stone, 1 inch of common metal, a thin sheet of lead, or 3 feet of wood or dirt.
phb 231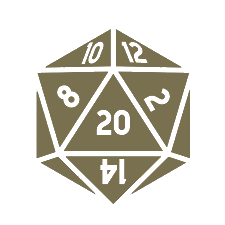 This website exists thanks to the contribution of patrons on Patreon. If you find these tools helpful, please consider supporting this site. Even just disabling your adblocker will help (it's only text and plain image ads I promise). Becoming a patron will upgrade your account to premium, giving you no ads and more features.
Shout outs: Stacey.
Their contribution stands as a beacon of hope for all adventurers!