Demiplane
8th level Conjuration (Wizard, Warlock)
Casting Time: Action
Range: 60 feet
Components: S
Duration: 1 hour
You create a shadowy door on a flat solid surface that you can see within range. The door is large enough to allow Medium creatures to pass through unhindered. When opened, the door leads to a demiplane that appears to be an empty room 30 feet in each dimension, made of wood or stone. When the spell ends, the door disappears, and any creatures or objects inside the demiplane remain trapped there, as the door also disappears from the other side. Each time you cast this spell, you can create a new demiplane, or have the shadowy door connect to a demiplane you created with a previous casting of this spell. Additionally, if you know the nature and contents of a demiplane created by a casting of this spell by another creature, you can have the shadowy door connect to its demiplane instead.
phb 231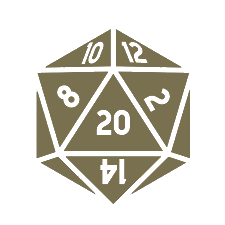 This website exists thanks to the contribution of patrons on Patreon. If you find these tools helpful, please consider supporting this site. Even just disabling your adblocker will help (it's only text and plain image ads I promise). Becoming a patron will upgrade your account to premium, giving you no ads and more features.
Shout outs: Stacey.
Their contribution stands as a beacon of hope for all adventurers!