Blade Barrier
6th level Evocation (Cleric)
Casting Time: Action
Range: 90 feet
Components: VS
Duration: Concentration, up to 10 minutes
You create a vertical wall of whirling, razor sharp blades made of magical energy. The wall appears within range and lasts for the duration. You can make a straight wall up to 100 feet long, 20 feet high, and 5 feet thick, or a ringed wall up to 60 feet in diameter, 20 feet high, and 5 feet thick. The wall provides three quarters cover to creatures behind it, and its space is difficult terrain. When a creature enters the wall's area for the first time on a turn or starts its turn there, the creature must make a Dexterity saving throw. On a failed save, the creature takes 6d10 slashing damage. On a successful save, the creature takes half as much damage.
phb 218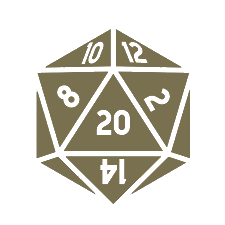 This website exists thanks to the contribution of patrons on Patreon. If you find these tools helpful, please consider supporting this site. Even just disabling your adblocker will help (it's only text and plain image ads I promise). Becoming a patron will upgrade your account to premium, giving you no ads and more features.
Shout outs: Stacey.
Their contribution stands as a beacon of hope for all adventurers!