Harriet Wildcloak, Female Halfling [Permalink]
Description: She wears a white vest with golden trim over her white shirt. Her black leather gloves and pants are well-kept, and her white boots flare out at the collars. Her attire stands in sharp contrast to her sickle, which is beautifully polished and possesses an ornate carving of a card on it. She has golden hair. She wears crescent spectacles with a black brim.
Personality: She is someone who is used to having a large amount of sex appeal. She also lacks a concept of privacy and shares just about everything. She does not believe in violence as a means to an end. She is a dedicated Barkeep but believes her peers are too gung-ho.
History: She was raised in a white middle class family as the only child. Since her mother passed away years ago, her father had doted on her, and she came to think her herself as special and better than other people in town. A notion that was reinforced by her attractiveness, a trait in which she easily excels the other women of her town. She used her abilities to travel the world and help people.
Motivation: She seems to be bored by most things.
Occupation: Barkeep
Harriet Wildcloak, Female Halfling Commoner 2
Small (2'9") Halfling, Neutral Evil (CR 2)
Armor Class
13
Hit Points
6 (2d4)
Speed
20 ft.
| | | | | | |
| --- | --- | --- | --- | --- | --- |
| STR | DEX | CON | INT | WIS | CHA |
| 7 (-2) | 15 (+2) | 11 (+0) | 12 (+1) | 15 (+2) | 12 (+1) |
Skills
Nature +3, Religion +3
Senses
Passive Perception 12
Languages
Common, Halfling, Sylvan
Attacks
Melee +0, Ranged +4, Grapple +2
Possessions: 1600 sp. Malachite (5 gp). 1 Masterwork Uncommon Weapon.
---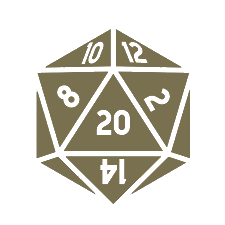 This website exists thanks to the contribution of patrons on Patreon. If you find these tools helpful, please consider supporting this site. Even just disabling your adblocker will help (it's only text and plain image ads I promise). Becoming a patron will upgrade your account to premium, giving you no ads and more features.