Raer Berevan, Male Elf [Permalink]
Description: A moderately attractive man, he wears well tailored suits and hats with beautiful decoration. He is almost always dressed for an outing in high society. His hair is auburn and curly. His violet eyes dart around the room hyper actively observing anyone and anything.
Personality: He is calm most of the time but flees social interaction. When triggered he is a bloodthirsty maniac, stopping at nothing and killing everything for almost an hour.
History: He is the product a well kept family trust fund and as such has never really known need. One day when Raer was young, his mother was sewing while trying to overcome the flu, when suddenly his mother dropped to the ground dead. His mother had died from a severe disease that was unknown to the village doctor. Raer was heart-stricken from the event, and his father started working long hours to provde for them. He remains aloof and afraid to be himself due to all the ideals others have placed upon him.
Motivation: Seeks redemption. And he has comitted a past crime that haunts him to this day.
Occupation: Hunter
Raer Berevan, Male Elf Druid 10
Medium (5'5") Elf, Chaotic Evil
Armor Class
13
Hit Points
52 (10d8)
Speed
30 ft.
| | | | | | |
| --- | --- | --- | --- | --- | --- |
| STR | DEX | CON | INT | WIS | CHA |
| 14 (+2) | 16 (+3) | 13 (+1) | 15 (+2) | 12 (+1) | 15 (+2) |
Senses
Passive Perception 11
Languages
Common, Elven, Gnoll, Dwarven
Challenge
10
Attacks
Melee +6, Ranged +7, Grapple +3
0
1st
2nd
3rd
4th
5th
6th
7th
8th
9th
Spells/Day
7
4
4
Spell DCs
12
13
14
Possessions: 1600 gp.
---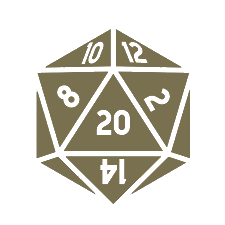 This website exists thanks to the contribution of patrons on Patreon. If you find these tools helpful, please consider supporting this site. Even just disabling your adblocker will help (it's only text and plain image ads I promise).