Eleanor Carlisle, Female Human [Permalink]
Description: Her skin is bronze and flawless. She prefers to wear the grand gowns of high society. She carries her fan with her everywhere and carries herself as the perfect lady. She is an epitome of beauty. She has wavy red hair. Her fair skin shows little sign of her aristocratic breeding.
Personality: She is fixated on the number 49. She counts her steps and bites of food to keep in track with it. She seems to be used to being ignored and not questioned about it. She would rather hide behind her crafts than deal with other people.
History: She was born several months after her mother was called into army service. She inherited a moderately successful company from her mother. Under her leadership it has flourished, and using capital from her venture she effectively owns an entire region. She has built up a small fortune and can afford her own way.
Motivation: She loathes her own lifestyle.
Occupation: Masseuse
Eleanor Carlisle, Female Human Adept 3
Medium (5'7") Human, Chaotic Good (CR 3)
Armor Class
12
Hit Points
16 (3d6)
Speed
30 ft.
| | | | | | |
| --- | --- | --- | --- | --- | --- |
| STR | DEX | CON | INT | WIS | CHA |
| 14 (+2) | 14 (+2) | 12 (+1) | 14 (+2) | 10 (+0) | 10 (+0) |
Skills
Athletics +4, History +4
Senses
Passive Perception 10
Languages
Common, Terran, Undercommon
Attacks
Melee +4, Ranged +4, Grapple +4
DC
0
1st
2nd
3rd
4th
5th
6th
7th
8th
9th
Spells/Day
10
3
Possessions: 400 gp.
---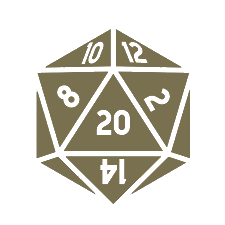 This website exists thanks to the contribution of patrons on Patreon. If you find these tools helpful, please consider supporting this site. Even just disabling your adblocker will help (it's only text and plain image ads I promise). Becoming a patron will upgrade your account to premium, giving you no ads and more features.